Testimonials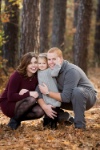 Williams Family
Pixelframes did our family portraits just a few days ago. Our gallery was available literally within hours. My husband HATES having photos taken and we have a two year old daughter who I thought may be a challenge. Todd & Angie were FANTASTIC, with all three of us. They were patient with my daughter and made the experience enjoyable instead of intimidating. Not to mention the photos are simply beautiful. We will absolutely be repeat customers. Thanks again Pixelframes.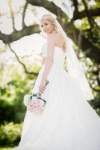 Lauren and Eric
Over the past several years, Todd and his team at Pixelframes have become more than just our family photographer- they have become our friends. Pixelframes was there with us at every step along the way to our wedding day- Todd photographed and filmed our engagement at Boone Hall in Charleston South Carolina, shot our magical Save the Date photos in Morrow Mt, he captured beautiful bridal portraits for me, and he came down to Magnolia Plantation in Charleston to shoot our wedding day! Todd is truly an artist- he has the vision and skills that allow him to capture the beauty of some of life's most special moments in a timeless way. He also goes above and beyond with exciting extras like a surprise slide show he made for us and a fun leaf fight that he planned and filmed at our save the date shoot. He makes you feel completely at ease in front of the camera and has made every experience we've had with Pixelframes fun and relaxed! He seems to always be up for a challenge and will do whatever it takes to get the perfect shot (including wading through ankle deep water at our rainy wedding). Choosing Pixelframes as our wedding photographer was by far the best choice I made for our special day... besides choosing my husband! I've gotten so many compliments about how gorgeous the photos turned out and I look forward to treasuring them for many years to come. I can't say enough good things about Pixelframes photography- the artistry, professionalism and caliber of work that they exhibit is unparalleled.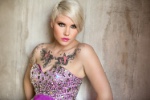 Liz
Todd Clontz is a fantastic photographer. I am not only a model but also an actress, he took the best headshot I could have ever gotten that incorporated both. The photos he took are on my business cards and have landed me so many jobs. Would definitely work with him anytime for anything!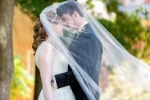 Amanda & Blake
We first heard about the wonderful people at Pixelframes from a couple of friends who had just done an engagement photo session So, when it came time for us to start looking for a wedding photographer, Pixelframes was our first and only call! We genuinely enjoyed every minute of our pre-wedding photo shoots! The talented photographers really take their time to get to know you so that they truly capture the essence of your personalities in each photo. They clearly work very hard to ensure that their clients have the best experience! When our wedding day finally came, photographers Todd and Ann Marie were there to capture every special moment, creating beautiful photos that we will cherish for the rest of our lives!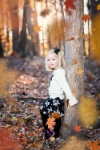 Hammond Family
We love Pixelframes! I like to think of ourselves as Pixelframes regulars. We think you're an incredible photographer! We always have so much fun at our sessions and love your vision! We have never been disappointed. Our Photos are always amazing!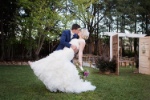 April
Pixelframes has been a part of my life from pageant high school days, to my wedding day, to the birth of our first child. I wouldn't use anyone else to capture those moments that I want to last forever. Their work speaks for itself but when you add great people, and awesome customer service it doesn't get any better! Todd is an artist when it comes to the camera and always has professional assistants, that make shooting a breeze (even with children & crazy wedding parties). Pictures are all you'll have left of the most precious moments in your life, don't make a mistake, CHOOSE Pixelframes!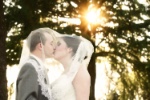 Mollie and Ben
On our wedding day Pixelframes captured moments that we will treasure forever! Todd was wonderful to work with. His creative spirit is impeccable! We are so grateful to have a wonderful collection of photos to share with family and friends! Mollie and Ben Willis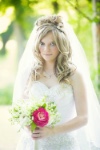 Ashley & Zach
I really enjoyed working with Pixelframes. I enjoyed getting to know Todd and Ann Marie. They did an amazing job and interacted with the bridal party. Ann Marie even helped do some of the makeup. The pictures were amazing. They got pictures of me and my dad coming down the isle and of Zachs face when he first saw me. They made sure to get pictures of my white cowgiroll boots for the bridals. I can't wait to see the pictures from my sisters wedding for next may. After seeing the work they did for my wedding there was no question of who the photographer would be for Ambers. Thanks for making the memories of my day so special.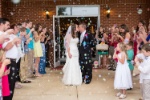 Emily and Jonathan
Pixelframes photography did a amazing job with my bridal and wedding pictures. Me and my husband was very pleased with how the pictures turned out. We had a great experience with Todd, Ann Marie, and Bryon and we look forward to using them in the future. The Kelly's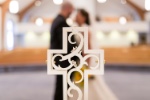 Linsey & Adam
My husband and I will forever be able to remember our wedding day thanks to Pixelframes Photography! We were absolutely blown away by the wonderful moments that Todd was able to capture on our special day. Leading up to the wedding, Pixelframes did our engagement photographs and my bridal portraits. They took the time to get to know us, which made each experience so great. It was very laid back and a lot of fun! They are so creative and went out of their way to make sure we got everything we wanted! Pixelframes is absolutely the best!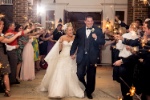 Erin & Brooks
When my wife and I got married, we wanted to find a great photographer to help capture our moment. After narrowing our search and meeting with Todd and Ann Marie, we couldn't have been any happier. We loved our pictures, we loved the personal attention we received, and we loved Todd's attention to detail, so much so that we followed up with maternity pictures. Todd will remain in our lives, and we highly recommend he come into yours!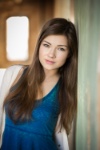 Shelby
Todd is a master of lighting and how to instruct you how to pose, his photos just jump off the page. We've had other photographers, but the quality of the photos does not compare to his artwork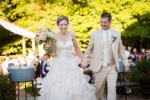 Megan & Nick
Pixelframes did an amazing job on our engagement, bridal, and wedding day photos! I first heard about Pixelframes after my cousin used them for her wedding. It only took one meeting for us to realize that Pixelframes was the right photographer for us! Todd took time out of his day to meet with my family and I to talk with us about any questions we had and to give us options for what we wanted. He never made us feel rushed or pushed into anything. He sat and talked to us as though we were friends catching up. Throughout the entire process of the engagement photos, Todd took the time to get to know my husband and I. He genuinely wanted to capture who we are and get to know us at the same time. Any questions I had, he could answer in a timely manner. Todd and Anne Marie were great to work with and just made us feel so at ease about the process. They are genuine, honest, trustworthy, and a joy to work with. Todd also did my brother's senior pictures this year. Those too turned out great! I am so pleased with my experience with Pixelframes and will not hesitate to use Pixelframes again! I highly recommend this photographer to anyone! Megan and Nick